5:00 - 6:00 pm

Get Together

Welcome to The Student Hotel Amsterdam City! Grab a cool drink and chat with other HR people.

6:00 - 6:10 pm

Welcome to our Event

A warm welcome to Event from Personio and The Student Hotel. Jonas and Rosalie will give some insights on the Personio Journey and how they work together.

Jonas Rieke

Chief Operation Officer

Personio GmbH

Rosalie van Schaick

Head of HR

The Student Hotel

6:10 - 6:25 pm

Personio Roadmap

What new features will be released in the upcoming months? Our Product Manager Daniel presents the recently released features and shows which new functionalities you can look forward to.

Daniel Boon

Product Manager, Goals (EPD, Talent Domain)

Personio GmbH

6:25 - 6:40 pm

Presenting: Personio Conversations

Part of the Personio platform, Personio Conversations is designed to help your HR team swiftly solve employee requests, right from the channels they already use – such as Slack and Microsoft Teams. We'd love to introduce you to Personio Conversations – a brand new HR helpdesk solution.

Julia Ruys

Customer Growth Manager

Personio GmbH

6:40 - 7:00 pm

Panel Discussion: Amsterdam - Official expat heaven

Amsterdam voted second worldwide work destination. Let's talk about what a perfect relocation should look like, the challenges it presents, and why it's worth the effort.

Adam Avramescu

VP Customer Education & Engagement

Personio GmbH

Reece Procter

Team Lead People Operations - Mobility

Personio GmbH

Oliver Sinclair

Senior Tech Recruiter

Backbase

7:00 - 9:00 pm

Networking & Fingerfood

Enjoy a relaxed after-work atmosphere, complimentary drinks and snacks while networking with other HR enthusiasts from in and around Amsterdam!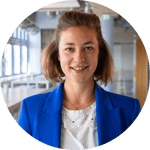 Hanna Betzle
Event Organisation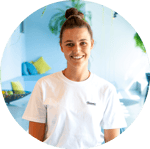 Larissa Amling
Event Organisation
Message us via: Customerevents@personio.de